THE ENTREPRENEUR'S
CATALYST
We believe that entrepreneurial success is a direct result of strong commercial execution and access to multiple sources of financial capital.
We believe humankind can solve more problems
our mission
our vision
why catallyze
our mission
CATALLYZE empowers entrepreneurs to unleash their big whY, to amplify the passion and purpose behind their drive.
our vision
why catallyze
The Catallyze global community defies borders
Our team network is sprinkled all over the globe and brings a high calibre of industry energy and expertise
Richard Webb
CEO & CO-FOUNDER
Sydney, Australia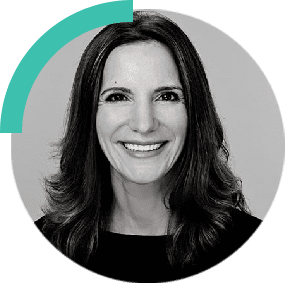 Elizabeth Dreyer
ADVISOR
Sydney, Australia
Lisa Reznitschek
CHIEF OF STAFF
Sydney, Australia
Roger Ottenheym
PARTNER
Maastricht, Netherlands
Our client testimonials speak for themselves
We are fortunate to be able to wake up everyday and work with the most interesting people who are passionate about solving important problems. The world is filled with problems to solve and we believe that there is a better way to execute these solutions. Everyday more stakeholders believe that there is a better architectural foundation for facilitating success. We believe that it takes a village to raise a movement and and that the the world needs a bigger village. And yes, we get to do this for a job...
We are proud to partner with Catallyze. Rick and Sarah embraced our idea, cultivated growth opportunities, and applied innovative global entrepreneur expertise to create our platform's strategy and commercialisation plan.
Rick and Sarah really care about the projects and the companies they are working with. They listen, ask questions, and dissect your project. They take their time to interiorize, but that's for the best since wise solutions need intimate knowledge of what you are trying to solve. As co-founder of a start-up, you know it, because it's what you are doing too. The same thing is doing Catallyze and it's apparent that the problem they are trying to hack is how to help your project to get the platform and the resources that it needs. They care and they have deep expertise. To us, these are the ingredients of a fruitful collaboration.
It has been a pleasure to collaborate with the Catallyze team. Rick's advanced knowledge and experience in a wide range of businesses is truly inspiring, and the level of assistance and guidance I've received in my projects has been outstanding and empowering.
The advisor role and Catallyze as a mentor for me and my startup gave me very deep insights on how to move along to the next level with my beginnings and to help other entrepreneurs and start-uppers. I firmly believe that the team at Catallyze is highly capable of accelerating and scaling your business either on finding the right partners or investors. Catallyze is much more than just movement accelerator and VC type pool of investors. Catallyze approach is to stand and care for you to succeed and keep your equities!
Start small but dream big! Surround yourself with others who have done it before (E.g Catallyze). Offer a real solution to a real problem! Automate or outsource - start planning to scale as early as possible. And be comfortable with investing in marketing!
I believe that a great global network is a key to success. You are able to connect, collaborate and learn from each other. At Catallyze this is what we stand for: we are constantly expanding our global network of advisors, experts and partners to collaborate and benefit from each other, while we are helping entrepreneurs from startups to enterprises with strategy, implementation and financial capital.
become a portfolio client
Let's grow your movement together
We help enterprises with great ideas support their innovation ambitions in an environment unconstrained by the traditional business structure. We'd love to work with you! Please submit your application by clicking the button below and we'll contact you to arrange a time to meet.